WHY YOU SHOULD APPLY FOR THE INGENIOUS COURSE
In this course you are given the opportunity to collaborate with other LiU students, from various programs and faculties, in an interdisciplinary project group. All project groups in the course work with real-life challenges from the region's trade & industry as well as the public sector. The challenges are connected to the UN's sustainable development goals, which can result in sustainable solutions not only making a difference at the regional level but also nationally and globally.
Cross-disciplinary communication and collaboration form an essential part of the course and are practised in group work and through the "pitches", which are both parts of the course's examination and part of the presentation directed to the external parties.
We emphasize the importance of thinking sustainably and responsibly throughout the innovation process. As a student, you are also given the opportunity to create networks for your future and develop your personal and professional skills. The inGenious course, which aims to promote entrepreneurial ability, is in many ways practical. Here you can turn your theoretical knowledge into practice. Your competence in the project group is important. You may be the only one in the group who has knowledge and expertise in a particular area. In that way, you will learn a lot from each other.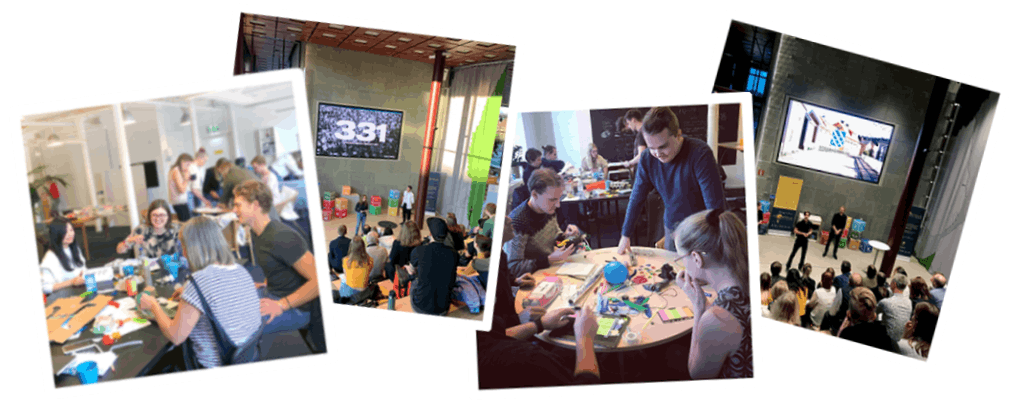 LiU's course inGenious - a cross-disciplinary project [8 credits, 25%] - is a different project course compared to others.
You must have at least 90 approved credits to be accepted. Charlotte Norrman (IEI) is the course coordinator and examiner.
If there are English-speaking students, the course is given entirely in English. Grading scales are U, G, VG but can be adapted to the ECTS grading system.
The pedagogy used is Challenge-based learning.
Current projects are announced on our web platform. After applying for the course, the students "wish" for three projects and write a "personal letter" about themself. Then we start creating project groups. After being assigned to a project, a student can be admitted to the course.
The course is given at Campus Valla, Campus Norrköping and in Almi East Sweden AB's premises in Industrilandskapet, near Campus Norrköping. Students that take the course have free access to our premises in Studenthuset, Campus Valla.
You find the syllabus and more information about the course on LiU's website: https://liu.se/en/education/course/799g52
UNIQUE COLLABORATION MAKES IT INGENIOUS
The course is a collaboration between LiU and Almi East Sweden AB, a subsidiary of Almi Företagspartner i Östergötland AB. LiU is responsible for the academic elements (seminars, workshops) and assessment. Almi East Sweden AB is in turn responsible for contacting companies in the region, designing challenges in consultation with the companies as well as providing the pitch training. The students have access to facilitators from Almi East Sweden AB during the whole course, which they can turn to. Our student groups own their solutions and it's not uncommon that the challenge provider offers to buy the project results. Almi East Sweden AB is an important legal party in case companies want to buy a student group's results. That's why it's inGenious!

Our premises at Studenthuset, Campus Valla. 4th floor.
DON'T JUST TAKE OUR WORD FOR IT
Watch our video about the course and get the opinions and insights of participants, alumni and challenge providers.